If you carry any kind of cargo, the cargo needs to be secured it with some kind of tie-downs – either straps, nets, tarps, or chains. And it is important to attach your tie-downs to anchor points on the truck or trailer. If there is no anchor points or lack convenient places to attach tie-downs, pls add anchor points for better use. Some mount permanently, others clamp on and can be removed when not needed.
Our tie down anchors are Surface Mount Anchors,these kinds of anchors mount on any flat surface of a truck or trailer, or on the rails. They lie low on the surface on which they are mounted, keeping them out of your way when not in use, yet handy when you need them. Typically, they have a D-ring or V-ring that folds down. They are bolt on versions.
•Material:high-strength galvanized iron
•Maximum load capacity:400Lbs
•Size information: D ring inner clearance: 1" X 1-3/8", mounting bracket: 2" X 3/4″ X 1/8 ", screw hole: 1/4"
•Overall size:1.5"x2.75"
•Material:Stainless steel
•Break strength:1000Lbs, Maximum load capacity:400Lbs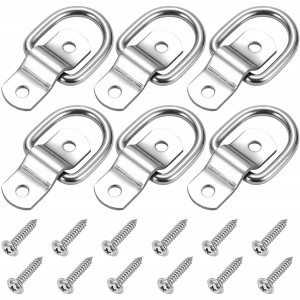 •Made of high-strength steel with black plated
•Assembly breaking strength: 3,000 pounds;
•Ultimate awesome safe working load: 1,500 lbs/680 kg per piece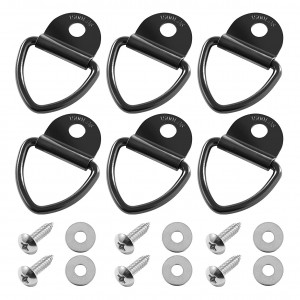 Another type is  O-track anchors,which fit in a groove that runs down the center of each O-track strip. The anchors attach easily – all you have to do is pull or push a spring-loaded pin to attach or remove the anchor. Each anchor has a metal loop, which provides an attachment point for tie-down straps.
•2"/51mm ring
•Made of solid galvanized steel with color zinc painting
•Load Limit of 1,300 pounds & Break Strength of 2,500 pounds each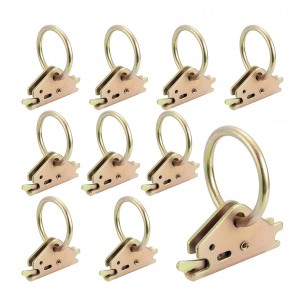 ---
Post time: Sep-27-2021