Protect your goods easily
Carrying heavy items on a bicycle can be tricky without a luggage rack, backpack or saddle bag. With the cargo net working, it is easier to get random cargoes without investing in special luggage.
These nets are easy to use and can prevent your cargo from flying around, which helps put everything in one place so that you can reach your destination with all our things on your bike.
Record your goods
Through the network design of cargo network, it is easy to track all the following security information. This way, you can look back from time to time to make sure nothing left.
There's no need to worry about whether you've forgotten something. A quick look at the transparent goods network will let you know everything you carry with you.
Easy to adjust
The flexible design of cargo nets means that they can be easily adjusted or stretched to ensure loads of different shapes and sizes. There is no need to worry about ropes breaking, as they are usually made of durable, resilient and heavy-duty materials.
Carefully check the maximum stretch size indicated by the manufacturer to see how much the net can stretch. So you can better know how much you can carry at any given time.
Easy to use
The great thing about motorcycle freight networks is that they are easy to use and install. They all have hooks that can be easily attached to various mounting points on your bike.
This is in sharp contrast to luggage, such as motorcycle saddle bags, which take time, energy and event tools to install and use correctly. If you don't need all the storage space, one network is usually enough to carry some goods.
Durability
The manufacturers of these networks know they will be used outdoors and in harsh conditions. They are designed specifically to withstand the rigor of heavy road use.
This means they are durable. Even when full, it is not possible to fall off in the rain or under continuous ultraviolet light.
We have 4 sizes of cargo nets, which are 15"x15", 22"x38", 3′x4′,4×6′,fit motorcycle bicycle paddleboard kayak quad canoe moped ATV snowmobile for holding cargo, luggage, basket, helmet and so on.
Welcome to contact us !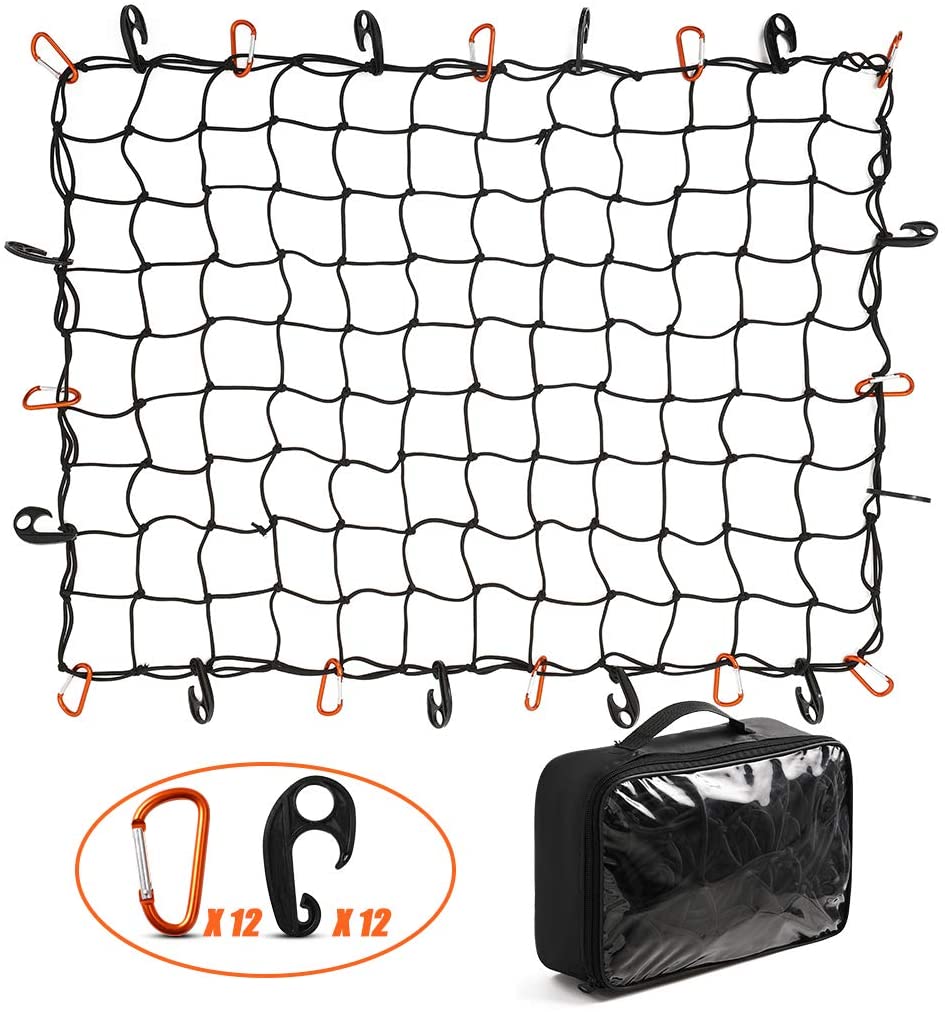 ---
Post time: Jun-15-2021