Our trailer light kits are all equiped with 4 pin trailer wiring connection,so are most trailer lights.And many vehicles like light trailer,boat trailer,use a 4-way wiring harness to connect to the tow vehicle. This connection provides the basic function as running lights, turn signals, and brake lights for the trailer. There is also an additional pin provided for a ground wire.
So first, let's check the the standard color code for 4-way wiring harnesses,which can help to make the wiring connection.The color code for wiring harnesses can vary between manufacturers, but the general standard for 4-way plugs is as follows:
Green: Right turn/brake light

Yellow: Left turn/brake light

Brown: Tail/running lights

White: Ground wire
We have 2 kinds of the 4 way trailer wire connection.
One is like SKU 102016:
Total length is 29ft — 4ft long wire on female plug side for vehicle and 25ft on male side for trailer lights, which is long enough for all kinds of 12V 4-pin connection trailers, such as over & under 80″ wide boat trailer.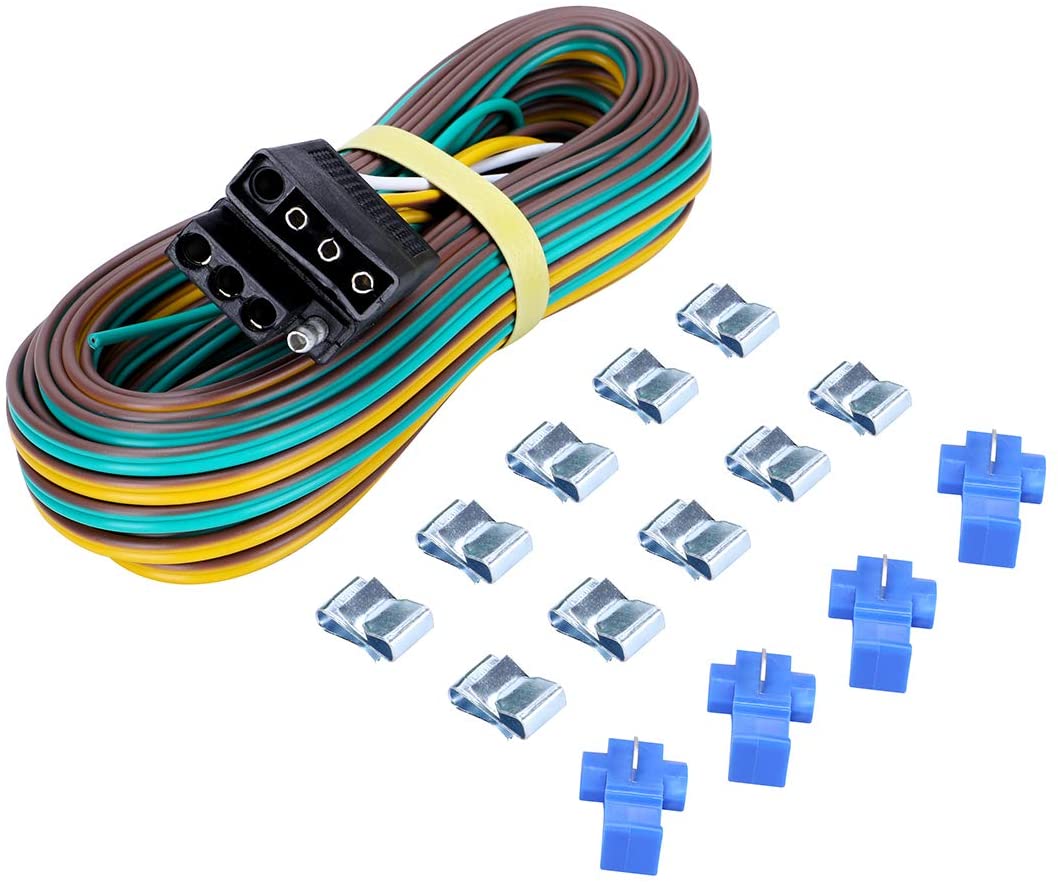 The other is like SKU 102083 series:
Total wire length is 1ft/10ft/25ft/30ft with a male and female end.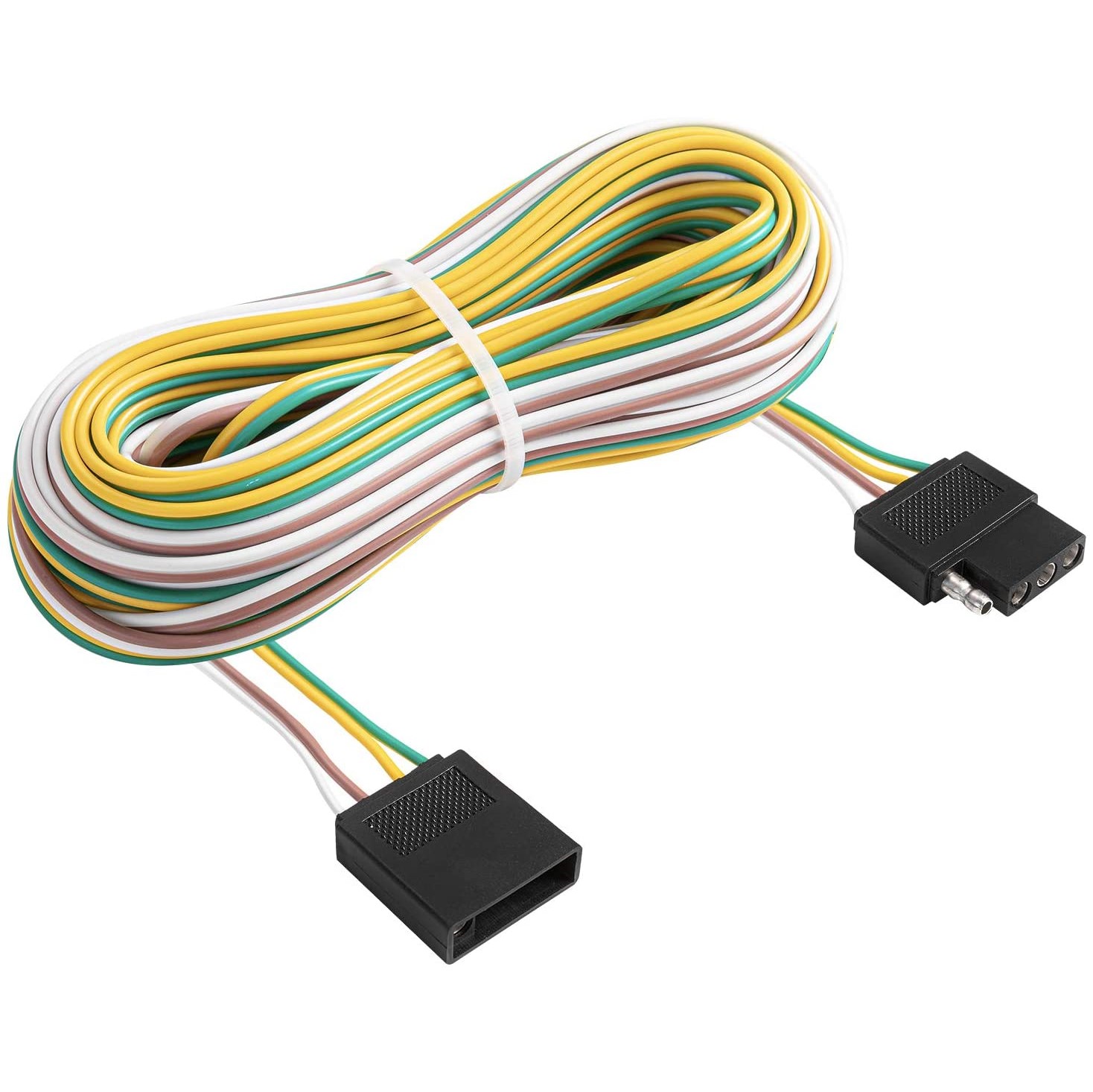 Both of them are made of 18 gauge 100% pure copper core covered by PVC with UV, PVC plug with stain nickel plated copper terminals inside. Sealed and anti-corrosion, can be submersible for a long time.
---
Post time: Apr-28-2021