Trailer bearing protectors are spring-loaded metal caps th­at replace the dust caps on a trailer's hubs. This is especially true of boat trailers that enter the water when the boat is launched.
The protectors keep water, dirt or road grime out of wheel hubs and bearings, even when submerged. Trailer bearing protectors have a spring inside to keep constant pressure on the trailer bearings in any condition, wet or dry. This keeps contaminants out while keeping towing and bearing grease in, prolonging the life of the tow bearings and reducing the need to repack or replace them every year or two. Dry or dirty bearings wear down over time, keeping the hubs from rotating freely.
In addition to the spring-loaded bearing protectors, additional protective equipment can further seal the bearings against road grime. Like the protective cover on the nose of a sports car, these additional caps are usually called "bras." They are cheap and easy to install over the bearing protectors.
The purpose of trailer bearing protectors is right in the name: They protect the bearings by keeping foreign particles and water out. But why pay for additional towing equ­ipment if bearings are cheap and easy to replace?
Without this protective equipment, you'll need to replace tow bearings as often as once a year. This will cost about $20 for a complete kit, not including your time (if you're handy with hubs and bearings) or the cost of labor at the local mechanic's shop.So the protectors are absolutely necessary.
Here are what we have below,including 1.78" and 1.98",kindly check,thank you very much.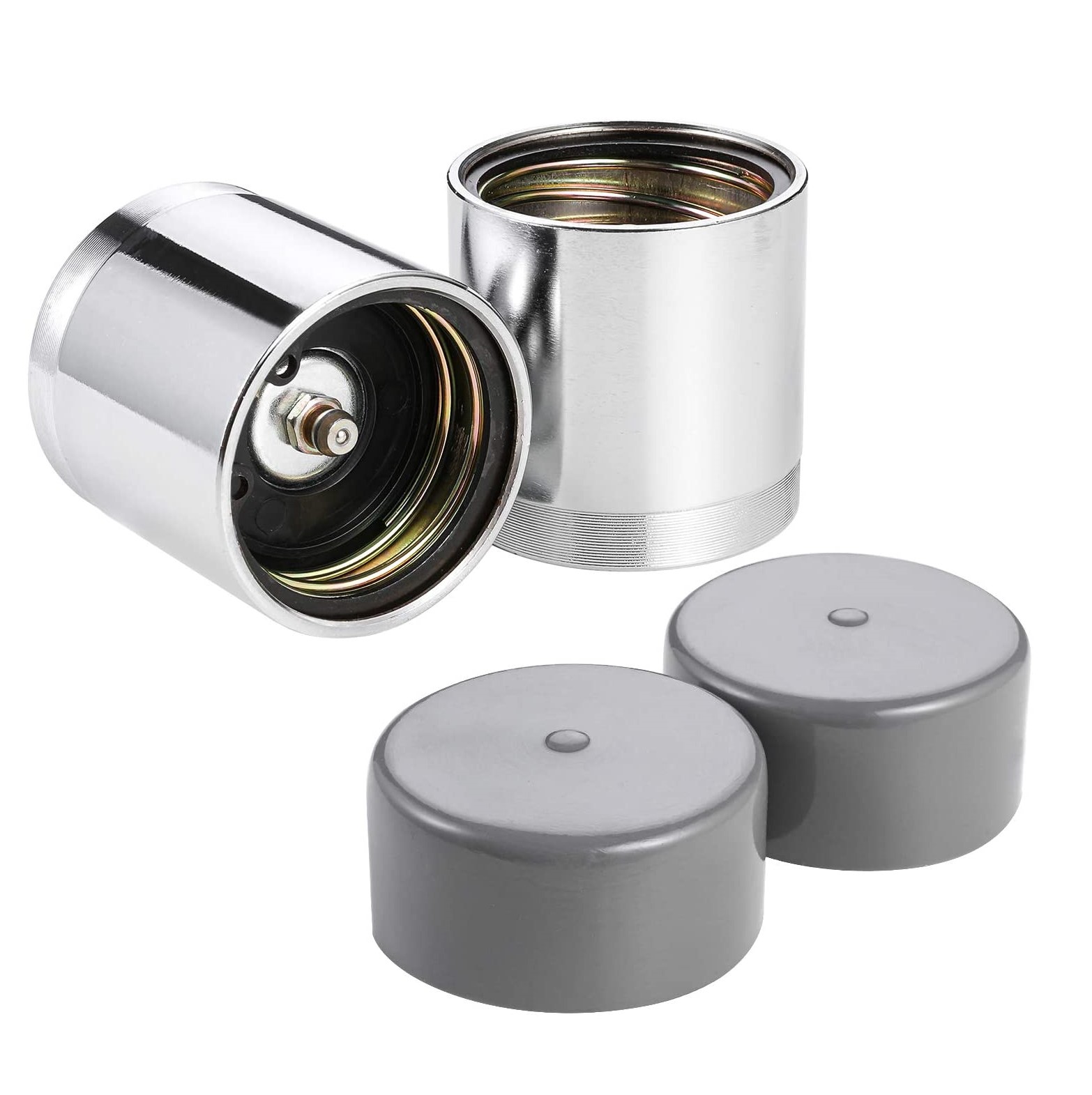 ---
Post time: Dec-28-2020